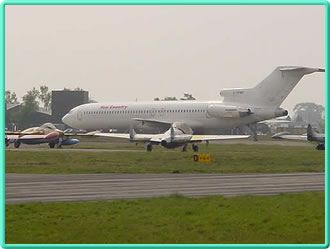 Debt Collection Specialists:

Specializing in all aspects of debt collection, IVT LTD was founded in 1986 and is now among the most highly respected firms in the collection industry

IVT offers our debt collection services on a "no collect - no fee" basis, ensuring your confidence in our ability to provide a fast and effective solution

Every client is different and each one has their own particular methods or views on how their outstanding accounts and debt collection are handled. This is why IVT will tailor, with you, our approach to your individual requirements including the content of letters that we write, through to the telephone style that we adopt.

IVT has a network of agents throughout the country, thereby providing immediate contact (within 48 hrs) with debtors who are non-responsive to you collection efforts.


Clients using our debt collection services range from large multinationals to small mid-market enterprises, spanning all business sectors on an international basis. Specialist staff and advanced computer software combine to offer a professional service aimed at reducing your bad debts and improving your cash flow.


Much is talked about "third party psychology" when dealing with debtors which we fully recognize, but we at IVT are also very conscious of the importance of customer relationship management for your image as our client. Accordingly, every instruction we receive is treated as unique and is dealt with in a firm but fair manner through to a successful conclusion, thus protecting your right to retain your customer for future business. If you are not familiar with our company and your first contact with us is online: We would be pleased to hear from you! Please let us know what your needs and questions are, we will be more than happy to help. Call us at (631)473-1010 or email us at newclient@ivtlimited.com and let's us show you how we can recover what is justifiably yours!

In brief, you should know the following about us: our company was established in 1986 and had been responsible for providing outstanding work for many banks and leasing companies ever since. Our specialty is in the area of Debt Collection, Repossessions and Equipment Sales. Our business is located at 112 Maple Place, Port Jefferson, NY 11777.